The Schumi's Brother
As you know, Schumis Brothers are the most famous brothers competing in the motor racing world...or car racing word...or whatever you want to call it. There're always the case where the father and the son are competing against each other, like Dale Earnhardt Sr. and Jr. before the former's death, or that the father had joint the racing before the son enters, like Keke and Nico Rosberg, Gilles and Jacques Villeneuve...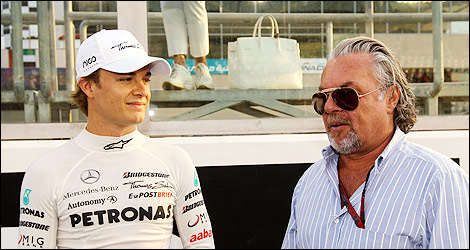 Keke + Nico Rosberg
Gilles Villeneuve + Jacques Villeneuve
Or even Uncle and Nephew duo - Ayrton and Bruno Senna.
in motor racing (MotoGP, Moto2 and Moto3 combined), there are a few sibling pairs...like Aleix and Pol Espargaro (totally cute!!), Alex and Marc Marquez....
Aleix + Pol Espargaro
Marc + Alex Marquez
but what about car racing? Most importantly, Formula One brothers?
I would guess, if the younger one join Formula one soon, hence, the new Formula one brothers would be the Pic brothers, namely, Charles and Arthur Pic!
Charles Pic
Arthur Pic
I would personally hope that Arthur Pic would join Formula One any time soon....because they would be super hot siblings competing against each other!! ^^